New Hairstyles with Temporary Hair Coloring
September 27, 2022
No Comments
All women deserve to have the best hairstyle and hair color. For this reason we search for the latest ideas in order to make your look more attractive and capturing. Women go for changes in order to impress their men so for this reason they are ready to go even some crazy experiments in order to surprise their partners.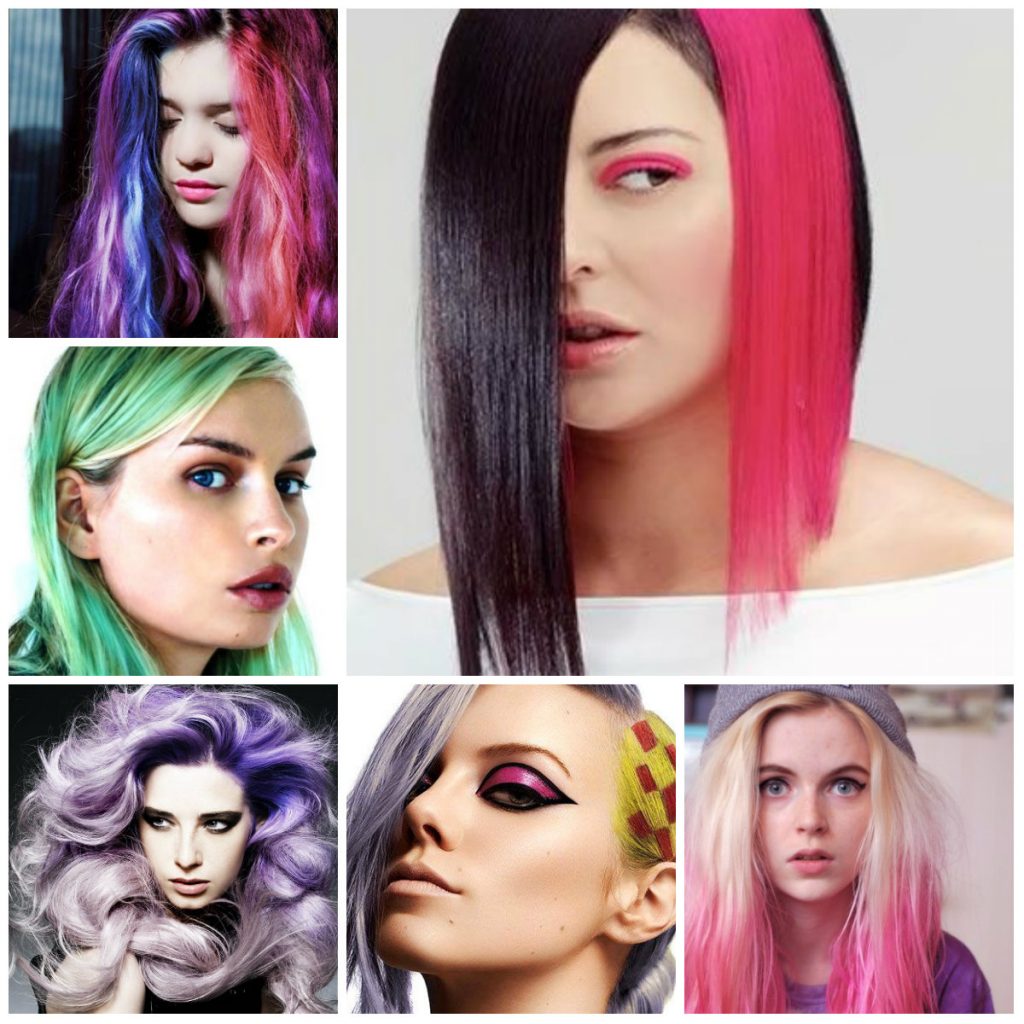 Nowadays our women are fond of bold styles they like to have something which make them to stand out from the crowd in that way their men's attention will be only on them. If you are also looking for this kind of style then you should follow our article because it is about new hairstyles with temporary hair coloring. Here, you can find both a hairstyle and hair color which will give you completely new idea about your style. Be unique and create your own look by using the latest hair coloring ideas.
Temporary Hair Coloring
Women decide to change their hair color in order to improve their look. In modern world natural hair colors have been replaced by chemical ones. Before choosing a hair dye you should get information about dyes because not right one or the one which contains too much chemical ingredients may damage your hair. We will try to keep you informed. Now you should know that there are several types of hair dye and some of them are: permanent hair color, demi-permanent, semi-permanent hair color and finally temporary hair color.
The best option among all these is temporary hair dye. There are some girls who want to change their hair color just for several days so it is a perfect chance for them to choose temporary hair dye and get the color that they want.  It can be blonde, red, black, purple, blue and in this way you may know which color suits you best. If you do not like it, you can easily change it.
READ:
Perfect Hair Colors for Tan Skin, New Hairstyles for Women
At the same time you should know that there are several types of temporary hair dyes and they are: sprays, foams, shampoos, gels.
These options are perfect for all so, everyone may apply it. The colors are more vivid and you can get the shades for any occasion. For example if you have decided to take part in Halloween and want to have a unique hair color for only that day, temporary hair dye will come to help. These colors you can get by yourself while others will be a little difficult and it is also dangerous to do by yourself because you may damage your natural hair.